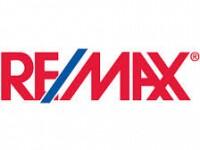 The investment was gradual and amounted to a final EUR 20,000, local franchises being available to be bought for a price between EUR 5,900 and 9,900. The company plans for a strong expansion locally over the next 10 years, aiming to reach 25 new franchises in Bucharest over this period, but not excluding expansion to Cluj-Napoca, Iasi, Constanta or Timisoara.
RE/MAX Capital, located in the north of the capital, is a new start-up in the company's portfolio, which was launched by Marian Teleleu, former sales associate of RE/MAX Romania, alongside attorney at law Razvan Vladulescu. For the new agency, the two entrepreneurs have proposed building a team of 15 agents to manage transactions on the residential, but also office and commercial segments.
"I knew the recipe of RE/MAX after being sales associated in another office of the company. The global leadership and collaboration system that contributed to the success of this network were the main reasons why I decided to start this business," said Marian Teleleu, broker/owner RE/MAX Capital.
RE/MAX is a real estate franchise system headquartered in Denver, with over 100,000 affiliated agents across 100 countries globally. In Europe the company is present in 33 countries with over 1,600 work points and 15,000 agents. In Romania 120 agents work in the 19 existing offices. (source: business-review.eu)