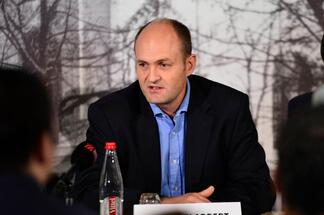 Prime Kapital has already raised EUR 260 million from private investors and aims to make EUR 500 million investments in the medium term, according to an official announcement. The company is already analyzing some investment opportunities and will likely announce some transactions in the near future.
"In the past nine years we have managed to successfully build a large real estate investment and development business, mainly focused on retail. There are, however, wide opportunities in the real estate sector, so I've decided together with Victor to start a new structure: a privately-owned company managed by a solid team of partners," said South-African Martin Slabbert, who left NEPI last year, after managing the fund for nine years.
NEPI, which is listed on the Johannesburg Stock Exchange, London Stock Exchange, and Bucharest Stock Exchange, started investing in Romanian real estate properties after the crisis hit the market in 2008, which allowed it to buy distressed properties at low prices. The fund has managed to draw more money from the capital market each year and invested in bigger projects, including own developments, such as the Mega Mall in Bucharest. NEPI had net assets of EUR 1.5 billion at the end of December 2015 and its current market capitalization is EUR 3.3 billion.
Prime Kapital will have a different strategy as the company won't be listed. It will focus on building value in the long term. "The absence of short-term objectives, which pressures many listed companies, opens opportunities that we didn't have in the previous structure," said Victor Semionov, NEPI's former CFO. 
The new company aims to have a "creative approach" and doesn't exclude joint ventures with land owners or other developers. (Source: Romania-insider.com)