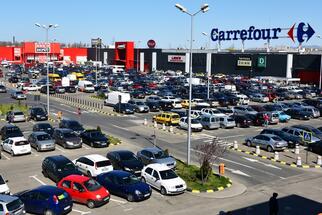 Construction works have started this month with the Carrefour gallery reconditioning, which was the first to open to the public in 2007. This part is estimated to be finished in March 2016 and works will continue with the expansion of the food court and entertainment area.
"The objective of this investment is to bring our clients in the South-Eastern part of the country more shopping and leisure options over the next period, by expanding the mix of national and international brands, " says Tiberiu Smaranda, executive director of NEPI.
The retail gallery will see reconditioning works between May and November, gradually.
Among the shopping center's tenants there are Altex, Bricostore, C&A, Carrefour, Cinema City, Deichmann, Flanco, H&M, Hervis, KFC, Lems, Marionnaud, Naturlich, New Yorker, Orsay, Reserved. The mall also has a permanent skating rink.
Braila Mall is owned by investment fund NEPI, which is listed on the Johannesburg, London and Bucharest Stock Exchange markets. NEPI owns other shopping centers across Romania (Mega Mall, Mall Promenada, Vulcan Value Center, CityPark Constanta, Shopping City Timisoara, Ploiesti Shopping City, Galati Shopping City, Shopping City Targu-Jiu, Severin Shopping Center) and Serbia and Slovakia, but also office buildings (Floreasca Business Park, The LakeView, Aviatorilor 8 in Bucharest, City Business Centre in Timisoara and The Office in Cluj). (source: business-review.eu)