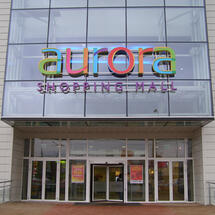 Along with the Aurora mall, NEPI also purchased an Alba-Iulia project from the Romanian developer, in a transaction worth EUR 10 million.
"NEPI bought Aurora Shopping Mall and a commercial center with a 3,20o square meter surface for EUR 10 million, as part of a combined acquisition. The Buzau mall has an excellent location, in an area with approximately 430,000 and is a 45-minute car ride away. It's the biggest commercial retail center in the town with Altex, Carrefour, Deichmann and New Yorker among its tenants. At the moment, the layout is week and the tenant mix is under-performing. NEPI intends to reconfigure and renovate this mall, with an investment of EUR 6 million", according toa NEPI report sent to the Bucharest Stock Exchange.
Cometex, the real estate developer controlled by Dan Ostahie, built the Buzau mall and opened it in 2008, after a EUR 25 million investment. It has a GLA of 17,900 sq m.
The commercial center in Alba Iulia is located between the Kaufland and Profi hipermarkets. There are 137,000 people lviing in the area, with current tenants: Altex, Deichmann, dm, Lems and Takko. (source: business-review.eu)