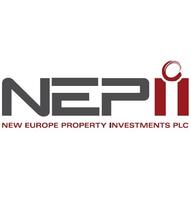 Dan Pascariu is also the President of the Supervisory Board of UniCredit Bank.
The other shareholders selling shares were the company Groot Marico Limited, managed by Mirela Covasa, the fund's financial director, a transaction exceeding EUR 500,000 and Cristian-Sorin Badea sold NEPI shares of nearly EUR 200,000.
Following the transaction, the company Garsol Limited has no share in NEPI, Groot Marico owns 0.09 pct and Sorin Badea 0.06 pct of the capital.
Last month, a minor shareholder of NEPI, Theri Limited, a company administrated by the company's executive director, Tiberiu Smaranda, also sold shares of more than EUR 3.5 million, remaining with 0.15 pct of the capital. (source: profit.ro)