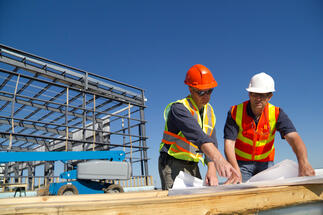 'I have noticed that a company which gets in bankruptcy has fluctuations for payments with 10-12 months before. If you follow a company in time you realise if it leads or not to insolvency or bankruptcy' Alexandra Predeanu said.
ICAP offers to the companies services of monitoring of companies, presenting reports and alerts regarding the insolvency risk which allows the clients to react in time and to avoid losses.
According to the consultant, among the healthy industries we find commerce, which has a positive evolution, visible and growing as regards the number of employees, as well as transports, food industry and the manufacturing of clothing articles.
'In each industry there are several companies with high risk, even if the sector goes well. For the Romanian companies is more difficult to come back from the crisis, they have no capital flow as in a multinational'.
At national level, almost 100,000 companies are now in insolvency, the rate of recovery being only 2% and the recovered sum is under 5%. (actmedia.eu)