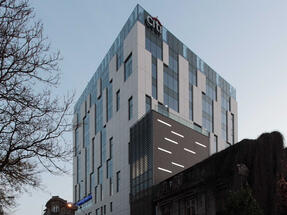 According to the company, the Bucharest Moneycorp branch features a foreign exchange dealing and sales team and a client onboarding desk.
"I am proud to launch this well renowned international financial brand in Romania with probably the best team on the market, Johan Gabriëls – CEO Moneycorp Romania said in a press release.
"Our aim is to service a meaningful share of the market, by offering highly competitive pricing, superior customer service levels and a market leading on-line dealing and payment platform. We especially cater for SME's and large local companies that rarely get competitive rates and personal service from their banks. For a company that values being close to its clients, in a market still looking for education, guidance and establishment, I felt it is important to have a professional and experienced team on the ground able to service clients face-to-face."
"We are excited to add Bucharest to our list of branches outside the UK", Mark Horgan – CEO Moneycorp Group added. "Apart from our London headquarters and Bucharest, we also have offices in Dublin, Madrid and Miami. Moneycorp has a unique approach to serving your currency needs: we listen. It sounds obvious but not always systematic in the service delivery. At Moneycorp we pride ourselves on ensuring the products and services we provide meet our clients' needs in a robust and transparent way. Customer service excellence is at the core of our business."
Moneycorp started offering foreign exchange and payment services in 1979 from a single location in Central London. The Moneycorp Group has over 760 employees in 4 countries and transacted EUR 27 billion and made 7.2 transactions in 90 currencies in 2015.
The Romanian branch of Moneycorp is registered with the National Bank of Romania(BNR). (source: business-review.eu)