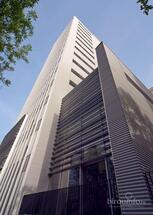 MavenHut occupies the top floor of Premium Plaza, an office building situated on 63-69 Dr. Iacob Felix St., in the proximity of Victoriei Square.
"This relocation represents for us a very important step, coming after less than two years since the company has been founded. This year we will expand the development team.", has declared Cristi Badea, MavenHut's representative.
More than a half of the 500 sq. m are used for relaxation area, meant to increase to team's creativity.
"In the selection process for MavenHut the main criteria were the building's accessibility and the space layout, which had to be adaptable to the company's working style. It looks like this year the most active companies on the office market will be as well the IT&C companies", has declared Bogdan Bogatu, senior consultant within DTZ Echinox, the broker of the transaction.
The gaming company MavenHut, founded in 2012 by three Romanians has its headquarters in Ireland and a development centre in Bucharest, where 25 specialists are working. MavenHut offers classic real-time multiplayer games on several platforms. (source: dailybusiness.ro)