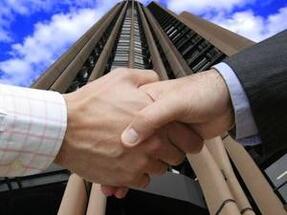 The good evolution of the macroeconomic indicators in 2013 determined Moody's to recently modifiy the rating perspective of "Baa3" of Romania from negative to stable, a report of Erste Research Group showing that Standard & Poor's could also increase Romania's rating to "investment grade".
The businessman Liviu Tudor, the occupier of the 18th place in Top 300 Capital, with a fortune estimated to EUR 248-249 million, as well as the biggest Romanian office owner (150,000 sq. m), is convinced that Romania will receive the "investment grade", which would attract the portfolio investors. From this point onwards, Liviu Tudor thinks Romania will follow the same development route as Poland.
"I believe the institutional investors will look for Romania and influence it to develop as Poland, as they had a beautiful success story in Poland. In the next ten years will have a spectacular journey, similar to Poland's. WE are the last large country in the East with a comparable volume to Poland within EU. I believe there will be efforts both from our and their side, in order to have a success story such as Poland's. I really believe in this story.", has declared Liviu Tudor in an interview for ECONOMICA.NET.
"We still miss things but they seams to recover, as far as I can see. I feel the investors' appetite, otherwise normal; it is a European territory, EU member, with European legislation, should be very easy for strategic and professional investors to come to such a territory.
In my opinion we will get the investment grade and then the portfolio investors will also come, big investors and we hope to assist to a development similar to Poland's. Important multinational offices will migrate to Romania and we will obtain an even larger A class office stock in Bucharest and the rest of the country. Though until then I believe it is safer not to develop speculatively ", Liviu Tudor also said.
However in order that the investors to be attracted to Romania the signal should also start from the banks. The banks do not have for the moment an appetite for the real estate, Tudor also says. The Romanian market will still have to wait.
From all the real estate market segments, the office sector was least affected. The office buildings did not close as the malls, did not enter insolvency as the residential projects, and didn't register dramatic drops as the land prices.
Liviu Tudor says that the office segment in Romania was in a privileged position in these five years of crises. The multinationals didn't leave; moreover, others were attracted by the local market potential. The advantages making Romania attractive for large business relocations are the sustainable rents, smaller than in Western Europe, as well as the qualified personnel, with competitive salaries.
"Polonia is less and less attractive, as the costs increase and we hope that when will obtain the better country risk will also assist a more pronounced growth of the migration of multinational offices to Romania. This year we are experiencing lots of requests from new companies willing to open offices in Romania. (Sursa: economica.net)