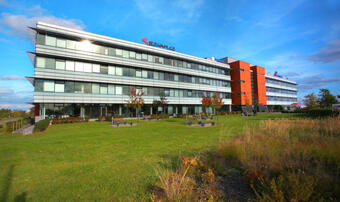 On June 14, 2018, the company announced the acquisition of the Oregon Park office complex, consisting of two functional buildings and a third under construction from its developer, Portland Trust, for an estimated sum of over 170 million euros.
The cost of the project was estimated at 140 million euros.
"Our business is to expand to Romania. We maintain our announced plan to double the portfolio value in Romania. There are buildings or portfolios for sale that we are also negotiating. Our interest is to strengthen our position in the North, but also to explore other sub-markets with efficient buildings and good tenants. We also look in the West and South of Bucharest. We do not necessarily expect something to be sold on the market, but we are also initiating new discussions. We are optimistic that we could make a transaction this year", said Lori Collin, head of Lion's Head Romania, recently for Profit.ro.
The investor owns three business parks, consisting of five buildings, two in Sofia and one in Bucharest, with a total area of 235,000 square meters and a total value of 310 million euros. The countries targeted for new acquisitions are Romania, Bulgaria, Serbia, Macedonia, Greece, Croatia and Slovenia. (source: profit.ro)