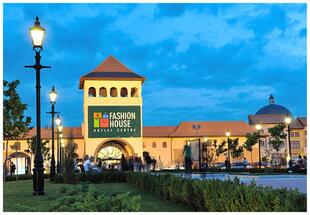 Beside a 15-years track-record as pathfinder for the local real estate sector, Liebrecht & wooD Group has a landbank of approx. 280 hectares in Romania and is currently working on developing new, pioneering projects which will change the local real estate landscape.
 The story of Liebrecht & wooD Group begins in 1991, when the company started its operations in Belgium. Two years later, its founders – Patrick Van Den Bossche and Marc Lebbe – driven by their unique vision on real estate, saw immense potential in the development on Central-Eastern European countries, which were then facing times of intensive political, social and economic changes. Ten years after its foundation, the company set foot on the Romanian market, which has since become a strategic pillar for its future expansion in the region.
"When visiting Romania for the first time, we knew immediately that it was an ideal place for people with ideas to co-create a modern real estate market of Central and Eastern Europe. Faced with the beginning of a new millennium, Bucharest was visibly undertaking its own transition to a new development era – the office landscape was scarce, few reputed retailers were established and major international companies were just starting to enter the country. The real estate supply was low and both quality and efficiency of existing buildings rather questionable. Implementing our different vision on real estate into the Bucharest market was a bold move, in today's perspective – proven successful" – says Patrick Van Den Bossche, Managing Director Liebrecht & wooD Group.
Liebrecht & wooD Group's market debut in Romania was in 2001, following the same daring strategy of approaching less explored areas as in the case of Poland. The company started development of Militari Shopping Centre in the west of Bucharest, 500 metres away from the entry to the country's first and only highway at that moment. The project opened in 2003, and was successfully sold only one year later to an international investment fund.
A second development in the capital of Romania represented one of the largest office schemes on the market – Victoria Park, a 20,500 sqm. office building located in the North of Bucharest, close to the Baneasa International Airport. Victoria Park was delivered in 2006, sold one year later to a major international investment fund and continues to be, now in its 10th year of existence, one of the landmarks of modern office development in the Capital city.
"When opening FASHION HOUSE Outlet Centre within West Park Retail in Bucharest, in 2008, not only the first outlet scheme was launched in Romania, but also a completely new retail concept of locating outlet centres within larger retail parks. Thanks to intensive efforts, in less than 15 years we have become the leader of outlet centre market in Central & Eastern Europe and particularly, in Romania. Today, enriched with knowledge and experience, we still see possibilities for growth and will continue our expansion, not only expanding projects in our portfolio, but also planning new investments," – states Brendon O'Reilly, Managing Director FASHION HOUSE Group.
At present, Liebrecht & wooD Group is recognized as one of the leading real estate developers in Romania, while FASHION HOUSE Group remains the only outlet developer / operator on the market. The company has 20 employees in Romania. In total, Liebrecht & wooD Group has delivered circa 115.000 sqm of office and retail projects since its launch in Romania, corresponding to a total investment volume of 200 million euro. The Group was also actively involved in improving the infrastructure of all areas in which it operates,  which led to the creation of new access roads that many Bucharest citizens can now benefit of. (source: nineoclock.ro)