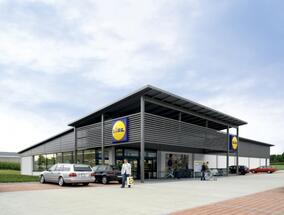 The plots' area varies between 1,394 sq. m in Focşani, Vrancea county and nearly 10,000 sq. m in Oradea, Bihor county. Part of the plots were put on sale two years ago.
At that moment, the company's officials said they were constantly optimizing the portfolio of stores adn warehouses from the point of view of their profitability.
The plots put on sale are mostly plots situated adjacently to the Lidl stores and are owned by the network. The Germans sometimes buy plots with larger areas than necessary for their units and are trying to sell or rent the remaining spaces afterwards.
A similar situation occurred in Braşov, when Lidl bought the former factory of Mondelez România. The retailer announced its intention to sell part of the land to a company for the development of a hotel.
On the other hand, part of the lands could be an "inheritance" from Plus Disocunt, a network took over by Lidl in 2011. The list includes lands in cities such as Mediaş, Reghin, Buhuşi, Paşcani, Vaslui, Craiova or Hunedoara. (Source: zf.ro)