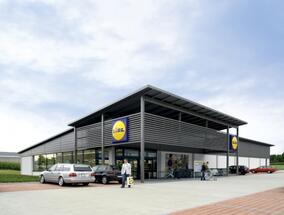 Lidl prides itself in collaborating with local producers, many of their brands originating in Romania. It currently has 187 units in Romania and employs 3,800.
Part of German Schwartz Group, Lidl is present in 26 European countries with a network of some 9,000 stores and over 100 logistics centres. It employs over 170,000 people worldwide.
It entered the Romanian market in 2011 when it opened 107 stores after having invested in rebranding the local Plus Discount supermarkets under its own name. The change took place more than a year after it bought the low-cost chain Plus from German owner Tengelmann in February 2010.
The retailer closed 2013 with a turnover of RON 2.27 million (EUR 0.51 milion). (source: business-review.eu)