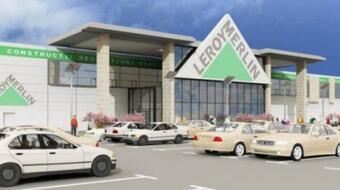 "The DIY market is currently undergoing a metamorphosis, and 2014 could be an year of mergers and acquisitions in this field. After OBI announced its inevitable exit, there was interest from other retailers to take ownership of Obi and Baumax's operations and Leroy Merlin wants to buy four units: three from Baumax and one from Obi".
According to the same sources, the transaction could face difficulty. Obi and Baumax want to surrender all operations, while Leroy Merlin is interested in buying individuals stores.
"Leroy Merlin would be interested in two units in Sibiu, the Baumax store in Sun Plaza and Baumax Bacau", the same sources specify.
Leroy Merlin will launch its first store in Oltenia in June in Craiova. It's a 13,000 sqm unit which will employ 140 people and is worth EUR 13 million.
Also this month, work will begin on the Leroy Merlin unit in Bucharest, another EUR 13 million investment that will cover 17,000 sqm and employ 180 people. (source: business-review.eu)