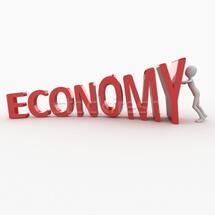 Sectors with highest growth potential are, in his opinion, energy, transports, IT, banks, constructions, agriculture and health. IT and agriculture have a growing share. IT represents 6% of GDP but in his opinion it may reach at least 10% in the following years due to the solid infrastructure, lower costs and well trained labour force.
"Macroeconomic basics are positive - public debt is under 40% of GDP, budget deficit has been kept under control in the last years, the current account deficit got under 1% of GDP, for the first time in 25 years, while inflation is at low level. In other words, Romania is in good shape after concluding the program with IMF", said Konieczny, the executive vice-president of Templeton Emerging Markets Group and manager of Property Fund.
Romania stood out as one of the most performing economies in EU in 2015. The growth rate in quarter 3 ranks Romanian economy second in EU, after the Czech Republic and specialists expect a GDP advance of 4% for the whole year 2015. At the same time Konieczny foresees an acceleration in 2016, due to expansion of consumption, of investments backed by the improved absorption of European funds and of interest rates at lowest level.
"Domestic consumption grew in 2015 (by almost 5%) and it should accelerate in 2016 on the background of VAT reduction and salary increases in the public sector. As a result, the economic increase rate might exceed 5% in 2016," Konieczny says.
The domestic capital market has, in its turn, a significant growth potential and that was visible last year, when it ranked among the first three border markets with positive performance in 2015. Initial public offers represent an important development engine in the capital market which is now 14% of GDP, one of the lowest levels in the area (in Poland 64% of GDP, in Hungary 55%, Austria 26% and Czech Republic 22%). The listing of new companies leads not only to increased cash flow and to attracting new investors but would ensure a bigger exposition of pension funds to the domestic market. It would also help the growth of mutual funds.
An important attraction point for investors was represented by the fact that companies listed on the local stock market are undervalued. However, considering the powerful economic growth and positive prospects, the difference between the value perceived and fundamentals will be restricted. Konieczny considers that now is moment to buy Romanian stock. (source: actmedia.eu)