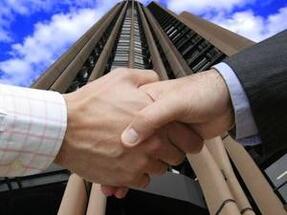 According to the study "European Commercial Property Outlook", made by Knight Frank, a series of opportunities were identified in the developing markets, such a trend being the development of the office spaces in the CBD areas, with Romania no exception from that trend.
"The local market is seeing the appearance of new office hubs, following a decongestion of the area Barbu Vacarescu-Calea Floreasca, which will remain an area of the famous developers and owners: Portland, Skanska, Globalworth, Nepi, RPHI. The developers' interest switched to areas such as Orhideelor-Centre-West, where lands have been already purchased and construction works are being planned to start, or the Timpuri Noi area, where Vastint has already started the construction of the first project which led to a slight increase of prices of lands with potential in the area.  In 2015, the area Barbu Vacarescu-Calea Floreasca has attracted 25 pct. of the request, while the centre-western zone attracted 7 pct., similar to the CBD. IT is expected that the request to grow in the centre-west as deliveries are done, and Barbu Vacarescu-Calea Floreasca to perform still very well considering the quality of deliveries in 2016, in projects such as Oregon Park, Green Court III or Bucharest One", have declared the officials of Knight Frank.
In the CBD area there are projects in construction such as The Landmark, D'Or Project, Aviatorilor 8A, Prezan Project and Stefan cel Mare Building, being scheduled to deliver nearly 48,000 sq. m during 2016.
Regarding local investments, Knight Frank says that in Romania the volume of transactions on the office segment has started to grow, the yields staying at the level of 7.5 pct., and the registered transactions being closed by investors already present on the local market.
Despite different economic and political turmoil, investors' sentiment remains positive towards the European market and large amounts of capital continue to be allocated to this sector. Knight Frank estimates that the volume of investment in Europe in 2016 will be roughly at the same level as in 2015.
In 2015 there were increases in demand in most key markets and the consulting company Knight Frank predicts that aggregate demand for office space will continue to grow by another 10% in 2016. This improved demand combined with limited availability of office spaces in European CBD areas, should support growth in rents with wider spread in 2016.
It is expected that growing demand for office space to encourage the developments in 2016. The development work is likely to accommodate the current demand for offices, as the occupants are mostly interested in prime central areas, while the older or less favourable situated offices may have difficulty in attracting tenants. (source: wall-street.ro)