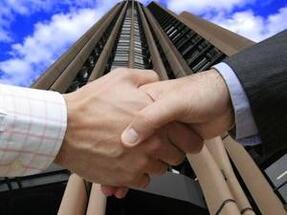 "Investors are looking at the political regimes in Hungary and Poland and they want to make sure that Romania is not in danger to face a similar situation. On the other hand, everybody knows that the economic fundaments in Romania are good (macroeconomic indicators are good, registering positive trends for three years), but corruption is still an open subject for the investors, who are waiting for the results of the campaign carried out by NAD (National Anticorruption Division)", has declared Silviana Badea, Head of Capital Markets, Associate Director JLL Romania.
The justice system was also criticized by the investors, especially by those already present in Romania.
"Unfortunately, among the investors already present in Romania and meet the justice in some commercial cases, some didn't get the best experiences. Solving this type of cases in other countries takes few months, while in Romania 3 to 4 years. These unpleasant experiences make the investors not to return on the Romanian market, as they think there are certain influences over the act of justice. Such investors should be first to invest in Romania in a moment when things are getting well, but due to these sort of problems we are losing them. We are trying in vain to "sell" the measures took by NAD, they are very hard to get", explained Silviana Badea.
The new investors are also depend on financing, however from this point of view the banks have this year better financing conditions, regarding interests, the level of indebtedness and depreciation rates, close to those from Central and Eastern Europe.
The absence of the local investors on the real estate transaction market is also a question mark regarding the Romanian market.
"Across Europe, the pension funds are investing part of the money in real estate too. In Romania it doesn't happen this way due to the legislation. Investors were interested by the placement of this money, meaning nearly EUR 6 billion, respectively 3.7 pct of GDP. Local investments in real estate assets acquisition would increase the market liquidity and it would also be a sign of trust for the foreign investors", Silviana Badea also said.
Currently, the local buyers are only present in the residential sector, street retail and small office buildings (EUR 5-10 million).
This year's edition of MIPIM had an attendance of nearly 90 countries from around the world. Romania didn't have a dedicated presentation booth, while Poland and the Czech Republic were the best represented countries in Central and Eastern Europe, JLL considers. (source: profit.ro)