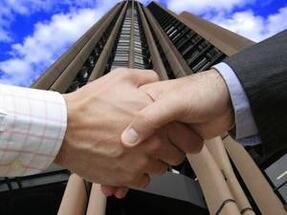 Overall, those projects mean offices for 15,000-20,000 persons, for an average of 7.5-10 m per employee. In the central-western area there are currently office projects for approx. 70,000 sq. m (3.5% of the 2 million sq. m office stock in Bucharest), occupied about 95 pct.
The office developers could target this area in the next years, considering they benefit from the very developed infrastructure and an excellent connection to the entire city. Moreover, this part of Bucharest could be an alternative for the developers considering the overpopulation of the area Barbu Vacarescu-Floreasca, the most targeted area for those kinds of projects in the last years.
"It is hard to estimate which is the area of the available lands in the area, anyway more than 12 ha. In the next 2-3 years we will see a powerful development of the area. The available lands in the area are fewer and fewer, they are generally the former industrial platforms in the area of Politehnica and Orhideea. The owners are in lots of cases developers which have bought the lands before the crises or investors which bought them a while ago, taking over the factories during privatization", said Peli forMediafax.
The prices of the lands in the area range between EUR 500 and EUR 850 per sq. m depending on the land quality and its use, and the most wanted are the lands suitable for office projects for IT&C companies which are renting large areas.
The total value of the lands calculated to these prices is estimated from EUR 60 million to EUR 102 million. "The projects, which are today realistic, could bring in the next 3-5years about 150,000 sq. m offices in the area Politehnica-Orhideea. In the last years, lands on large areas, and in consequence with a bigger total value were harder to sale due to the market's block, but the situation changes every day and we will see important transactions in the next months in the area", Peli added.
Among the land owners in the area there are also real estate developers such as CA Immo, Hercesa or Ion Radulea. At the same time, Ionut Dumitrescu, the businessman which bought in the end of last year the land of the former Grivita beer factory sq. m n Bucharest, will build on the plot of 28,000 sq. m an office project, a commercial centre as well as an entertainment area which will also include a brewery.
The most developed areas in Bucharest from the office projects presence point of view are Piata Victoriei, Piata Romana (with 235,000 sq. m), Northern-Central area (149,000 sq. m), Floreasca-Barbu Vacarescu (267,000 sq. m) and Dimitrie Pompeiu (261,167 sq. m). (source: wall-street.ro)