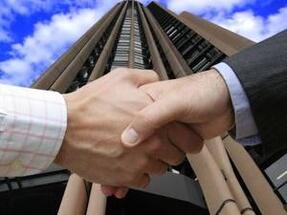 "We continue our plans of expanding our presence in Romania to continue supporting our key vertical programs in financial services and automotive. Both of these verticals have experienced tremendous year-over-year growth, and Romania's IT talent add much value to our overall delivery operations," said Luxoft Romania Managing Director Bogdan Pelinescu.
"Our office recently conducted 'Career Days' a large and successful recruiting event where we brought on approximately 50 software engineers," he added.
Luxoft Romania is currently approaching 1,000 employees, and is the third largest delivery center for Luxoft by headcount. The company has 17 dedicated delivery centers worldwide and over 7,700 employees across 22 offices in 14 countries in North America, Western and Eastern Europe, and Asia Pacific.
Luxoft has an operating headquarters office in Zug, Switzerland and is listed on the New York Stock Exchange.
The company, which has been operating in the Novo Park office complex since 2007, is one of its largest tenants, alongside HP and Garanti Bank, which also extended their lease contracts and UniCredit, which expanded its area of occupied office spaces.
Novo Park is an office complex in northern Bucharest, in the Pipera area, developed by Genesis Development, owned by Romanian businessman Liviu Tudor. Novo Park has a leasable area of 75,000 sqm and an occupancy rate of 99%.
"I have noticed a trend of expansion in what companies are concerned. This trend is visible both at Novo Park and at West Gate, the office park that we have developed in the West of Bucharest. In the last two years, tenants of Novo Park and West Gate have expanded their existing surfaces with approximately 20,000 sqm," said Liviu Tudor, President of Genesis Development. (source: Romania-insider.com)