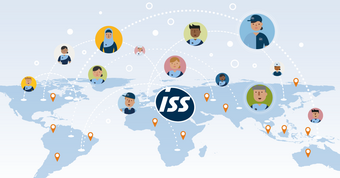 The company sold its operations in Czech Republic, Slovakia, Romania and Hungary to Hungarian facility management company B+N Referencia Zrt. ISS had around 4,000 employees in these four markets and a combined turnover of around €67.2 million.
"Transfer of the ownership will take effect immediately upon signing of the agreement, except for the sale of ISS Hungary which is subject to customary antitrust approval and expected to close within the second quarter of 2021," according to a press release by ISS.
In Romania, ISS recorded a turnover of 93.1 million lei (€19.6 million) and a net profit of 3.9 million lei (around €820,000 in 2019) in 2019 and had around 1,300 employees.