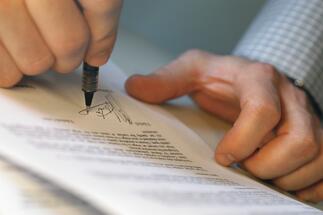 "A few years ago we identified this land as a potential location for the development of a commercial centre but the conditions on Romanian market changed significantly in the last period. The sale is part of our strategy to give up on the assets which are not important and focus on main assets", has declared Ran Shtarkman, CEO Plaza Centers.
Plaza Centers, insolvent since November 2013 until this July, has invested over EUR 300 million in seven plots situated in Iaşi, Timişoara, Slatina, Hunedoara, Tîrgu Mureş, Constanţa and Miercurea Ciuc, as well as in 75 pct of Casa Radio project in Bucharest, in the office building Palazzo Ducale and Radisson Blu Hotel.
As part of the reorganization plan, the investor made a list of assets which development won't be made in the next two years, including all the assets in Romanian, except for a land in Timisoara. The value of these assets was reduced following the evaluation from July with over 35% compared to December 2013.
Therefore, the most important asset of the company, Casa Radio in Bucharest, was evaluated at EUR 90 million, down from EUR 130 million in the end of 2013. The land and the construction started for the mall in Miercurea Ciuc were evaluated at EUR 3.37 million, the land in Tîrgu Mureş at EUR 3,75 million, the land in Hunedoara at EUR 1.61 million, in Slatina at EUR 1 million, Iasi at EUR 8.13 million and Constanţa at EUR 5 million.
The loss registered by Plaza Centers following the depreciation of the value of the assets in Romania reaches EUR 44 million.
Following the strategy, Plaza Centers also exited from the partnership with Aura Investments, which took over the entire control of three properties, while Plaza Bas, the subsidiary of Plaza Centers, remained with four lands evaluated at EUR 5 million and a credit of EUR 9.7 million.
Following the transaction, Plaza lost EUR 4.1 million.
As part of the same strategy, Plaza Centers accelerated the selling process of the properties in Miercurea Ciuc, Hunedoara and Constanţa, offering price reductions. Therefore, the land and construction started in Miercurea Ciuc were put on sale for EUR 2 million, a value reduced with 41 pct., the land in Constanţa is put on sale at EUR 2.5 million (50 pct reduction) and the land in Hunedoara at EUR 1.2 million, with 25 pct reduction. (Source: capital.ro)