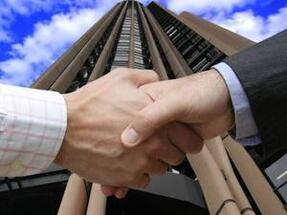 Considering the local parameters – the level of rent and the yield, an investment of 100 million dollars (EUR 93 million) could add to the investor portfolio an approx. area of 35,000 sq. m of A class prime office space in Bucharest.
In Bucharest, the office buildings with an area of nearly 35,000 sq. m are Floreasca Business Park, developed by Portland Trust and taken over by the German investment fund GLL for nearly EUR 100 million, as well as the S-Park complex in Piața Presei area, owned by the Austrian company Immofinanz.
The yield for Bucharest considered for the study was 8 pct., the highest of the 20 markets studied, while the average rent was set for nearly EUR 18.5/sq. m/month, the lowest.
According to data from Knight Frank, London is the most expensive office market in Europe, where 100 million dollars could only buy 3,623 sq. m of offices.
The second position in the top is taken by Zurich, with slightly above 4,000 sq. m.
In CEE, Warsaw (20,252 sq. m), Prague (22,700 sq.m) and Budapest (27,000 sq. m) are most expensive than Bucharest.
Although the cheapest office market in Europe, Bucharest and generally Romania have attracted last year a real estate investment volume smaller than in 2014, slightly above EUR 600 million.
The largest transaction was made by the German investment fund GLL by the acquisition of the office park Floreasca Park from Portland Trust for EUR 100 million. (source: profit.ro)