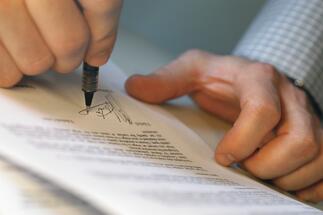 Insolvencies in 2015 reached 10,269, most of which in Bucharest, 1,816, followed by Bihor County, 565, and Timis County, 494.
Last year 94,374 companies were deregistered, with Bucharest leading by 16,946 companies, followed by Cluj County (4,118) and Iasi County (4,110).
As for the dissolutions of companies, their number increased by 52.53pct, to 27,967 cases. Bucharest is again on top, with 5,485 (up by 36.78pc against 2014), followed by Timis County, 1,461 (+55.76pc), and Brasov County, 1,393 (+92.14pc).
The number of companies that temporarily suspended their operations advanced by 12.1pc, to 17,698 cases, and Bucharest is ahead again, with 2,281 cases (+14.05pc), followed by Constanta County, 973 (+17.09pc) and Bihor County, 864 (+15.97pc). (source: nineoclock.ro)