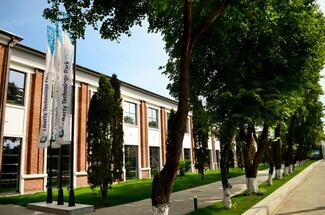 "The launch of the GTS Telecom data center comes as an answer to growing demand from companies for this type of services but also the potential of Cluj-Napoca city in the technological field, through a wide range of communication and infrastructure services. The cloud and data center services continue to be at the center of customers' attention for optimizing their business, so we maintain our optimism as far as the development in this direction goes," according to  Razvan Stoica, general manager of GTS Telecom.
The Cluj-Napoca data center spans on a surface of 140 square meters. The design and implementation of the data center lasted for 4 months.
The investment in Cluj-Napoca is the third significant investment of GTS Telecom in the data center field within just 2 years.
Last year, GTS Telecom also invested EUR 1 million into the expansion and upgrade of its data center in Bucharest, originally opened in 2007. The company will continue to make investments in this field, due to growing demand in services like cloud computing, disaster recovery, and business continuity. (source: business-review.eu)