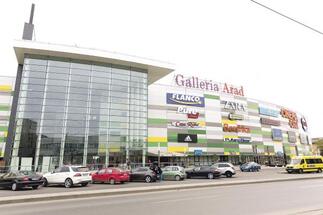 The investor focuses on the office sector.
The last two retail assets of GTC in Romania face large vacancy rates and a constant drop of revenues, The investor has received from the rental of the two malls in the first three months of this year nearly EUR 500,000, 41 pct. less than the level registered in the first quarter of 2015, according to the company's latest financial report.
"The value of the assets put on sale reached EUR 11 million at 31st of March 2016 and includes Galleria Arad and Galleria Piatra Neamţ in Romania and a plot in Poland, which are under preliminary sale agreements", the cited report shows.
In the end of last year, the two commercial centres in Romania were evaluated at only EUR 3.9 million, The two properties are also burden by credits Galleria Piatra Neamţ has to reimburse EUR 5 million to EBRD and Raiffeisen Bank, while Galleria Arad has nearly EUR 27 million to the same financial institutions.
During latest years, GTC succeeded to sale in loss the malls Galleria Suceava and Buzău,  trying to liquidate the distressed assets. The company sold Galleria Suceava to the local entrepreneur Costică Tudosă for EUR 1 million, plus EUR 8 million bank debts, while Galleria Buzău was bought by the businessman Liviu Avram.
The only asset generating revenues the company still owns in Romania is the office complex City Gate in Bucharest. By December 2015, GTC owned this property in partnership with the investment fund Bluehouse Capital, but the investor bought the fund's share of 41.1 pct. for EUR 18.1 million.
Moreover, in April this year, GTC bought the office buildings Premium Plaza and Premium Point, near Pieţei Victoriei in Bucharest from Volksbank.  The two assets were evaluated at nearly EUR 32 million.
Following these acquisitions, the value of the local functional portfolio reached EUR 178 million, with 16 pct share in the entire GTC portfolio.
Since the entry of Lone Star to the company's board, GTC strategy was to liquidate its underperforming assets, such as the malls in Romania, and to focus on office buildings situated in the capitals of the countries in the region. (source: capital.ro)