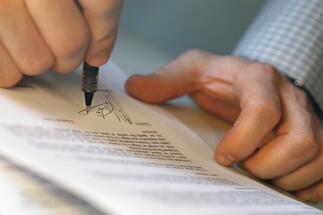 The average rent has increased from EUR 4.4/sq. m / month in the end of September 2013 to EUR 4.6/sq. m / month this year, while the occupancy rate has decreased from 88 pct to 87 pct, according to the company's financial report.
The total costs registered by the company for the commercial centres in Romania have decreased from EUR 3.3 million to EUR 2.5 million, resulting in  a gross profit of EUR 329,000, compared to EUR 688,000 loss in the first nine months of 2013.
GTC has modified the modality of revenue reporting, so for the first time the results obtained by the centres Galleria Arad, Piatra Neamţ and Buzău are announced independently, while for the office complex City Gate the revenues are reported together with other countries of CEE (Serbia, Croatia and Slovenia). Previously, the results from Romania were reported together with Bulgaria.
The commercial centres Galleria Arad, Piatra Neamţ and Buzău have 59,000 sq. m in total and were evaluated at EUR 29 million, the same as in the end of the first semester.
The market value maintained compared to the first six months also for the office complex City Gate in Piaţa Presei, the most important asset of the company in Romania, with an area of 48,000 sq.m, to EUR 156 million, while the occupancy rate is 93 pct compared to 98 pct in September last year.
Compared to the similar period of last year, the assets value has decreased with 17 pct for the malls (from EUR 35.1 million in September 2013) and with approx. 2 pct for City Gate (from EUR 159 million).
Moreover, GTC associated with the businessman George Copos in order to develop an office complex near Piaţa Presei in Bucharest, but the starting of the construction was postponed due to financing lack. The development still remains uncertain, considering that the representatives of GTC said that they changed their investment plans on many markets, including Romania.
GTC representatives show that the decrease of the request for properties has lead on one hand to a slower dynamics of the sales and on the other hand to the growth of the vacancy rates, and smaller revenues from rents, with a significant impact on the operational results of the group. (source: zf.ro)