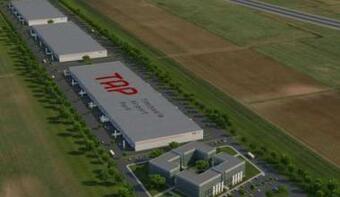 "Globalworth Real Estate Investments announces it completed an offer of acquisition for the company that owns Timisoara Airport Park (TAP), an industrial park located in northern Timisoara, close to the Traian Vuia Airport. TAP is partially developed, having Valeo and Continental among its tenants who rented or pre-rented so far 72,835 squaremeters, both having the option to develop further facilities in the project", according to an announcement from Globalworth.
The park is one of the largest projects of its kind in Romania and could reach 113,340 square meters if expanded. Valeo occupies 27,474 square meters, while Continental signed a lease for 45,361 sqm. Both spaces will be delivered in March 2015.
"The total investment value is estimated at EUR 35 million: EUR 18 million represents the acquisition price and the rest of the money will be used to develop the future phases of the project. The transaction should be finalised in the next few weeks", according to the press release.
It is the first project that Globalworth buys outside of Bucharest.
In June, Globalworth bought several land plots totaling 30,000 square meters in northern Bucharest, for EUR 14.3 million, for commercial (office and retail) development.
There is a series of investments currently underway for the company. Some of them have already been contracted, others are nearing final stages and in some cases we're negotiating. These investments are coordinated with the company's strategy to buy and develop assets that will generate profit, according to a Globalworth announcement from spring. (source: business-review.eu)