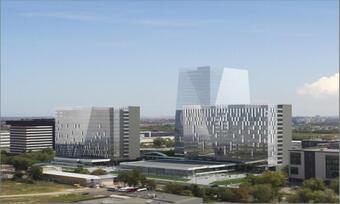 The company's portfolio open market value was EUR 950 million at the end of March, up 2% compared to end-December 2015, while the net asset value (NAV) was EUR 502 million. Most of Globalworth's assets are located in Romania.
"The Romanian market offers an attractive real estate investment proposition in the medium-to-long term," Papalekas said in a note to investors.
"Globalworth believes that global investor capital flows will gradually move from markets considered as "safe havens" to more peripheral markets such as Romania in search of higher yielding investments. As a result, Romania should, in due course, become a more attractive destination for a wide investor audience."
Globalworth anticipates holding an early mover advantage in and benefiting from this gradual shift in investor sentiment, the investor added.
Globalworth is now the largest investor and owner of office projects in Romania, with a portfolio that exceeds 200,000 sqm of office space. (source: Romania-insider.com)