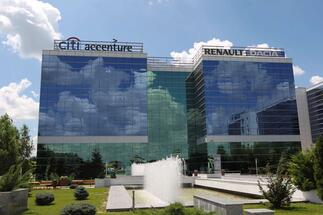 The new offices of Renault will have an area of nearly 40,000 square metres. According to sources in the market, the deadline for the delivery of the project is very short and the penalties to be paid by the developer in case of delay are very high.
Elgan Offices was previously owned entirely by the Israeli businessman Simon Roth. Roth and Papalekas have signed a previous agreement this year, considering the takeover of the Dacia spare parts warehouse in Oarja by Globalworth.
Gobalworth will control Elgan Offices through the Cyprus company Minory Investments, represented by Valentin Neagu, the director of Investments & Capital Markets within Globalworth. Neagu will be the company's new sole administrator, fully empowered, with a four years mandate.
Roth won last year the bid for the office project of Renault, outclassing the Romanian entrepreneur Liviu Tudor, the owner of West Gate, the current headquarters of the French group, which has quit the race.
Renault has however extended the lease for West Gate by 2019. (source: zf.ro)