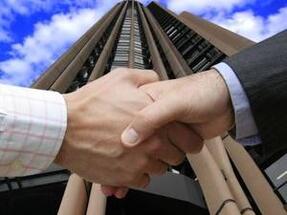 The German investor recently took over the office park Floreasca Park in Barbu Văcărescu area in Bucharest from the developer Portland Trust, in a transaction of nearly EUR 100 million and it is very close to a final agreement with Bluehouse for the office building Victoria Center for a price of approx. EUR 20 million.
GLL is represented in transactions by the real estate consultant JLL, while Colliers was the consultant for Portland Trust. The transaction for Floreasca Park represents a record on the office market post-crises.
The office project Floreasca Park was completed in the end of 2013, has 37,000 sq. m and attracted approx. EUR 70 million investments, including over 60 pct. loan from BCR. Companies such as Oracle, Allianz, Kellogg's, BASF or SABMiller are among the most important tenants of the complex, almost fully let.
Portland Trust also developed in Bucharest the projects Floreasca Business Park, Opera Center, Bucharest Business Park, all sold.
The company, headed by the British businessman Robert Neale, started the construction of another office project, also in the Barbu Văcărescu area, named Oregon Park, an investment of nearly EUR 90 million, the first building being already rented by Oracle.
Victoria Center, situated on Calea Victoriei, represents approx. EUR 20 million investments, the building with 8,256 sq. m being completed in 2009. The building 'tenants include Aon, Citigroup, AIG, JLL, Starbucks.
Bluehouse also owns the office building Olympia Tower, situated in Piața Muncii in Bucharest, the premises of the former Eva store on Marheru Blvd. and Astoria Center office building.
GLL Real Estate Partners is 19 pct owned by Generali   and manages assets over EUR 5 billion worldwide.
On the local market, the group's activity was limited after 2006, when it took over the building Charlles de Gaulle Plaza in Bucharest. (source: profit.ro)