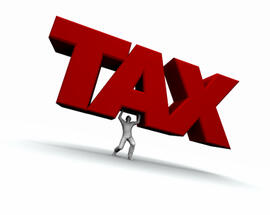 The new Fiscal Code comes after two years of continued efforts and sustained dialogue between the business community and authorities. The text adopted by the Parliament brings considerable improvements to Romanian fiscal legislation providing medium and long term predictability.
FIC member companies believe that reducing the fiscal burden in Romanian can support the increase the regional competitiveness of the country.
At the same time, the sustainability of the new fiscal measures is equally important to investors because they are mainly interested in a stable, transparent and predictable fiscal environment.
In this context FIC encourages the authorities to maintain budgetary discipline in order to avoid macroeconomic imbalances that would require painful fiscal adjustments in the next future.
The Foreign Investors Council (FIC) is an association of the leading investors in Romania. The FIC was established in 1997 when it officially began its activity with 25 companies as members.
Today, the FIC has 120 member companies whose cumulated investments in Romania represent approximately two thirds of the total foreign direct investment made since 1990.
The FIC members provide a variety of goods and services and have created almost 200,000 direct and indirect jobs for the Romanian economy.
In almost 20 years of activity, the FIC has proven to be a constant presence and a valuable dialogue partner with an objective and professional approach in the interest of the development of the Romanian economy and the improvement of the business environment.
"We believe in the importance of lowering and simplifying taxes, and of reducing red tape. There is a direct relation between high taxes, corruption and tax evasion. Thus we consider that it is timely to express a point of view that, we hope, will at first determine the approval and promulgation of a Fiscal Code that would unburden the employers and employees alike (work on the current Code was done jointly with business sector representatives too), and will subsequently represent a theme for talks and a starting point for formulating healthy policies capable of supporting the proper functioning of the economy," reads the letter signed by a group of university professors, economic analysts and entrepreneurs from all over the country.
"The new Fiscal Code is undoubtedly not perfect. However, the lowering of taxes is a good thing in itself, that is why it has to be supported unconditionally, irrespective of the political stripes of the Government that initiated it. The idea that tax cuts can endanger the country's financial stability is, in the strict sense, a truism: any fiscal relaxation can lower budget revenues, but this effect does not represent an argument for its rejection. The fate of the budget does not rely solely on the size of the fiscal burden, but in its correlation with the state's obligations. The coherence of the various fiscal-budgetary measures cannot be deduced from the Fiscal Code, but from the Government's strategy in this domain, from the body of legislative initiatives and from the state budget law."
The letter also shows that "in the absence of correlations between the fiscal-budgetary strategy and the convergence programme, but also because of their inconsistency, it is easy to express the idea that precisely fiscal relaxation is an exercise in demagoguery. We point out however that lowering the fiscal burden is not a populist measure…" (source: nineoclock.ro)