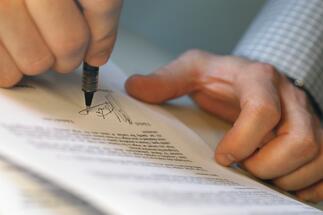 Romania is favoured by 9% of the respondents in this year's survey, up by 2 percentage points compared to 2013, while Poland and Czech Republic, which are still number one and two in the region have lost some of their attractiveness for foreign investors. Poland is favoured by 31% of the respondents, down from 37% in 2013, while Czech Republic is favoured by 11%, down from 15% in 2013.
Hungary, Ukraine and Turkey have also become more attractive for investors this year, the survey shows. The survey doesn't include Russia, which is the largest economy in the region.
Despite being slightly more attractive, Romania has seen one of the sharpest drops in the region in terms of foreign direct investment projects in the last five years. The number of FDI projects in Romania went down by almost 50%, from 612, in the 2004-2008 period, to just 311, in the 2009-2013 period.
Overall, the number of DFI projects in Central and Eastern Europe (CEE) declined by 12% in the 2009-2013 period compared to the previous five-year period (2004-2008). Poland lost its leading position to Russia, in terms of number of projects. (source: Romania-insider.com)