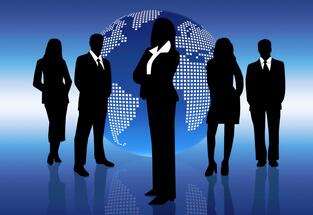 The conclusions of the study "New outlook on growth" published by EY Romania on Thursday shows that 90% of business leaders in Romania are confident in the progress of their business this year, while only 6% expect a drop of business figures and 4% stagnation. Of those counting on increase, 48% foresee a significant positive evolution in 2015 with a 10% increase.
Estimates on profit increase are also positive, only 13% of companies expecting stagnation or drop of profitability in 2015."This tendency will be backed mostly by investments, considering that 76% of respondents say investments will grow in 2015 and will concentrate in launching new products and services, marketing and sales and expansion in new markets," an EY press release shows.
Programmed investments will be financed mainly by bank credits (53%) followed by injections of capital (18%).
The positive evolutions estimated for business figure and profitability will be backed by the increase of the number of employees. While 36% of employers expect a modest increase (under 5%), over 35% say the number of employees will grow between 5% and 30% or more.
According to the analysis, in 87% of companies salaries will grow, but about half of respondents do not estimate increases more than 5%. However, 38% provided a salary increase between 5% and 20% for their employees in 2015.
IT and service companies estimate the highest growth rates for salaries this year. Respondents from the IT industry are confident in prospects of the field (78%); other optimistic executives come from the service industry.
"Following the crisis, the return of economic growth was timid. In 2015 demand will become again the engine of Romanian business, according to answers made for the study. 66% of executives expect a demand increase for products and services of their companies in 2015, while 32% estimate a stagnation and only 2% a negative tendency. The best evolutions are expected by executives from IT, transports, real estate and services, while negative evolutions are estimated in the editorial industry," according to the source.
Analysis conclusions show that 41% of business people consider low costs are the most important competitive advantage. Cost cuts is the first answer taken into account by executives to market conditions.
The EY Romania study about the perception of Romanian business people in 2015 is based on questions analysing perceptions of 202 top executives coming from organizations that operate at local level in various industries. Thus, 22% of respondents come from organizations that operate at local level, in various industries. 22% of respondents are from companies with business figure higher than 50 million euros, 30% of companies with businesses between 10-50 million euros, 23% between 1-10 million euros and 25% with sales below one million euros.
 Executives answered the questions between February 10 and 16, 2015. (source: actmedia.eu)