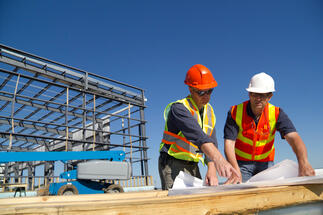 At the level of the European Union (EU 28) construction work decreased by 0.2 percent while in the Eurozone construction work recorded a 0.1 percent decrease. Amongst the member states, the most significant decreases in construction work were recorded in Italy, minus 4.5 percent, the UK – minus 2 percent and the Czech Republic – minus 1.9 percent, while the greatest increases were recorded in Romania – 5.8 percent, Poland – 2.5 percent, Sweden – 2.4 percent and Spain – 2.2 percent.
Regarding the annual comparison, comparing the month of November 2014 compared to November 2013 shows that construction work recorded an increase of 2.2 percent in the Eurozone and a 2.5 percent advance in the EU.
In Romania construction work recorded an increase above the EU average – 2.7 percent, more significant increases being recorded in Spain (15.9 percent), Sweden (12.5 percent), Hungary (8.8 percent), the Netherlands (5.4 percent), the Czech Republic (4.7 percent) and Great Britain (2.8 percent).
In the case of Romania, according to data presented by the National Institute for Statistics (INS), the volume of construction work decreased in the first 11 months of 2014. (source: nineoclock.ro)