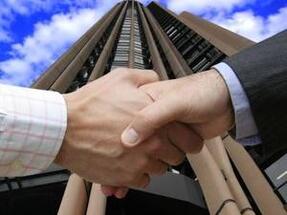 Berlin has topped as the best city in Europe for real estate investment and development, says a new report.
The Emerging Trends in Real Estate Europe 2015 study, published jointly by the Urban Land Institute and PwC, points out to a surge in popularity for investment opportunities in a number of cities that were hit hard during the market downturn. These cities include Athens, which is up 23 places in the new rankings with Lisbon rising 17 positions.
Dublin and Madrid followed Berlin in the second and third spot. Top ranking cities for last year - Hamburg and Athens - round up the top five markets.
Lisette Van Doorn, chief executive of the ULI Europe, said: "As confidence has returned to global real estate markets over recent years, there has been a progressive movement up the risk curve. Investors have found prime assets expensive and hard to source, and have in turn looked to find new opportunities in recovering secondary cities, secondary assets and development opportunities, as well as new or alternative real estate classes.
"The trend has been prevalent in the US for a few years and was first highlighted in last year's Emerging Trends Europe report when investors were looking at Ireland and Spain. However, this year's report sees this sentiment gather pace with Athens, Amsterdam, Birmingham and Lisbon all being cited as potential hot spots of interest."
The report states that despite of economic uncertainties in Europe, property remains fertile ground for investors. Nearly 70 per cent of investors expect more equity and debt to flow into their real estate markets in 2015.
The primary problem investors anticipate is a shortage of assets, ahead of the challenges of regulation or the cost of finance.
Top 10 European Cities
1. Berlin
2. Dublin
3. Madrid
4. Hamburg
5. Athens
6. Birmingham
7. Copenhagen
8. Amsterdam
9. Lisbon
10. London