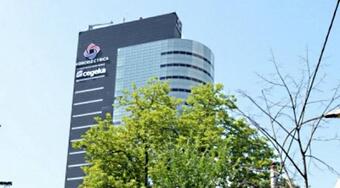 The ministry occupied nearly 7,000 sq. m in the building of 22,228 sq. m, where it signed an agreement since 2013, doubling its area in 2014.
The Government approved a law which says that the Ministry of Justice should give the European Funds Ministry a series of spaces in the Palace of Parliament.
Sources in the Government have declared for Profit.ro that the headquarters of the European Funds Ministry and other structures of this Ministry will occupy a common space in the Palace of Parliament.
According to sources in the market, the Ministry was paying EUR 17/sq. m in Tower Centre International.
Tower Centre International, also the headquarters of Hidroelectrica, EY, Huawei, Cegeka and Deutsche Bank, is one of the most important projects owned by Papalekas through Globalworth, the company founded by the businessman.
Papalekas owns in Romania a real estate portfolio exceeding EUR 800 million. (source: profit.ro)