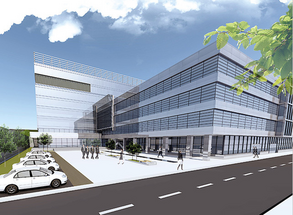 The company plans to lease by the end of the year more than three quarters of the area of 14,100 sq. m of the project, which includes a three stories building, representing the first phase of the project and a seven stories building, to be completed in June 2017.
The investment in Novis Plaza project is of nearly EUR 10 million, according to the company's officials.
The initial project was started by CBC Develop­ment Design Cluj-Napoca and should have included a hotel and an office building, but the company entered bankruptcy last year and the judicial liquidators put on sale the company's assets.
The activity on the office market in Cluj has significantly grown in the last years, as the interest of the international IT or services companies to open offices in this city has grown. Thus, with a stock of nearly 200,000 sq.m, the office market in Cluj is ten times smaller than in Bucharest. (source: zf.ro)