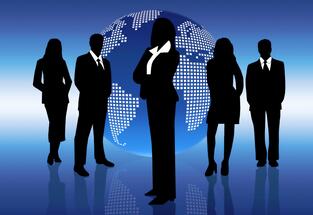 "The Global Services Center represents a very important part of our global services organization which enables us to offer support for over 2.5 billion subscribers all over the globe. The center will continue to develop over the next year, as we prepare to expand our service portfolio to answer the needs of a new type of clients: TV operators," said Liam Coffey.
The Ericsson Global Services Center caters to 34 international clients and is leader in network management services.
Ericsson was and still is involved on the Romanian market in introducing 3G and 4G technologies on the market.
The Sweden-based company now marks 20 years since foundation, and has grown from a team of 8 people to approximately 3,000 employees by the end of 2014. The Global Services Center has signed some agreements for network management, which will allow it to keep developing.
"Since the very beginning, Romania was very important in the Ericsson global structure, and its successes over these past 20 years have consolidated its position. Due to the well-prepared IT workforce, since 2007, one of the four global services center and the only one in Europe which develops its activity in Bucharest. From here, we support and run networks not only for Romanian clients but also for the approximately 34 international clients in Europe Middle East, and North America," said  Coffey.
"We are proud to have contributed over the past 20 years to shaping today: a developed telecom market, with an informed user, who has access to some of the best mobile internet speeds in the world. Our intention is to focus on new business segments, such as the governmental sector or other industries (such as energy providers, utilities suppliers or the health sector). Over the past years, we have developed a comprehensive international offer for these segments, and we hope we can announce the first local contracts as early as next year," said Giovanni Dalla-Vedova, Head of Sales Ericsson Romania & Moldova and Country Manager Ericsson Romania.
The Ericsson anniversary was attended by Romanian Prime-Minister Victor Ponta and the Minister for Information Society Razvan Cotovelea, who visited the center.
"The IT&C is a key sector that will support, together with several others such as energy, the European economic growth over the next decade. In fact, in Romania the export of IT services superseded tourism. The figures are telling a solid market, local and multinational companies that have developed their skills year after year, creating thousands of jobs for specialists," said minister Razvan Cotovelea. (source: business-review.eu)