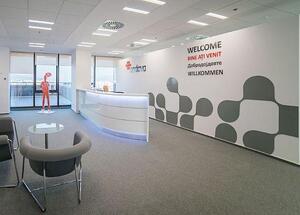 Along with these, the company reaches seven software development centers in Romania, following those in Cluj-Napoca, Iasi, Bucharest, Pitesti and Târgu-Mureş.
Endava had at the end of March 2019 more than 2,790 employees at its headquarters in Romania.
"Expansion in Timisoara and Brasov is part of our company's development strategy, Endava already having a regional IT hub here. The skills of software engineers, the quality of faculty with a technical profile and the very good growth potential have convinced us to choose Timisoara and Brasov for the new Endava delivery centers in Romania", said Claudiu Constantinescu, Regional Manager for Central Europe at Endava.
"Endava's culture is based on people and the ongoing development of their career. We rely on everyone's desire to achieve technical excellence by supporting them through our internal programs that we implement locally and globally. In Brasov we will extend the successful model we have in Pitesti by supporting the development of the local software community from the first years of college to the building of successful international careers! This project was also enthusiastically welcomed at home, where some colleagues in Bucharest, Iaşi and other offices decided to move to Brasov to set up a team to support the further development of this center", added Roxana Cîrcu, Delivery Unit Manager of the Centers in Bucharest, Pitesti and Brasov. (source: ziuadevest.ro)