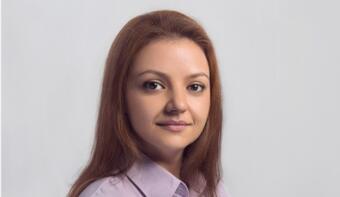 Mihaela Petruescu has worked for companies such as CBRE and Capital Property Advisors, being involved in all the phases of the rental process in projects such as Arena Mall Bacau, Era Shopping Park Iasi, Mures Mall Targu-Mures, Cora Constanta.
Petruescu will coordinate the rental activity in the commercial centres managed by DTZ Echinox and will focus on attracting new clients and consolidating the company's market position on this segment.
"The retail segment, with all its components (leasing, property management, consultancy, valuation) represents a strategic division for our company. WE activate on a very competitive market and we want to differentiate by the added value to the services offered to our clients. DTZ Echinox currently manages a portfolio of four commercial centres, with a total area exceeding 150,000 sq. m. The dedication of a specialist for the leasing activity in the projects we manage continues the differentiation strategy we started last year with the development of Retail Metrics – a set of specialized market studies successfully run in the last year in 12 commercial centres", has declared Oana Iliescu, managing director DTZ Echinox.
DTZ Echinox currently manages a portfolio exceeding 150,000 sq m of retail projects, including Shopping City Sibiu and Shopping City Suceava, owned by Argo Real Estate, Felicia Shopping Center in Iasi, owned by CBRE Global Investors and Cocor Store Bucharest. (source: wall-street.ro)