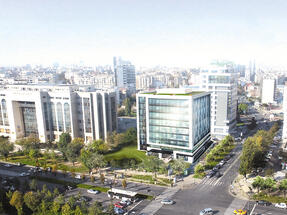 "In principle we want to sell Day Tower for at least 35 million euros, but we still do not have a firm buyer, only discussions", said Dimitris Mourkakos, co-founder of Day Group.
Considering the rentable area of 10,800 sqm of offices and 800 sqm of retail on the ground floor, if the sale were to close for 35 million euros, Day Group would seal the first deal at a 6.5% yield on the local market in the last ones 12 years. The company has signed a lease agreement with Enel for the entire building for a period of 10 years.
The Day Tower sale, if it closes this year, would be the biggest in Bucharest in 2019, considering that the most important national sales were The Office to Dedeman for about 130 million euros and the First Bank headquarters (former Piraeus Bank) to businessman Dorin Mateiu with 20-22 million euros.
Day Group plans to continue investing in office projects, given that it has so far been focused on residential projects. (source: zf.ro)