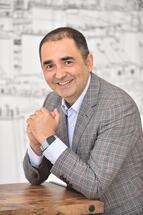 Communication, vigilance and professionalism
News of any epidemic is a cause for concern for the public. Lack of awareness and a coherent plan to address the potential impact of coronavirus can turn this concern into a panic. Building owners should be vigilant in preventing the spread of coronavirus in buildings. They must educate and protect the occupants. This is why information, continuous communication and awareness are essential throughout crisis situations.
Building owners must take a set of actions to protect coronavirus occupants. Plans for communication, education and awareness, the provision of protective equipment and the frequent cleaning and disinfection of surfaces are imperative.
Educate the occupants of the buildings
Continuous communication is essential, especially regarding public recommendations to limit the spread of coronavirus. All occupants of the building must be made aware of the risks and behave correctly by applying all preventive measures correctly.
Separately, building owners must notify the occupants of the measures they have taken to ensure hygiene and disinfection services in the building. It is also relevant to provide 24/7 communication for assistance or other requests on this topic.
Provide protective equipment
Public buildings of all types are at high risk of exposure to any type of virus. Employees of facilities management companies, but not only, need protective equipment, such as surgical gloves and protective masks, to carry out the interventions. Another aspect is the planning of the interventions in such a way as to respect the safety conditions,
by carrying them out at minimum intervals of minimum traffic. The role of building management systems becomes essential because it allows remote monitoring, with the help of sensors, of many processes without the need to repeatedly move the teams, except when they are alert for intervention.
Plan the disinfection services
The most important measure is the disinfection with alcohol or biocidal substances of large surfaces and objects, such as countertops, door handles, telephones and office equipment, which must be cleaned and disinfected throughout the building.
A complete disinfection service is effective in limiting the spread of respiratory viruses. The disinfection of the spaces can be done with disinfectants containing chlorine, bleach, solvent, 75% ethanol, paracetic acid and chloroform, according to the Ministry of Health.
There are devices that apply this solution by spraying, which allows the solution to penetrate hard-to-reach places, kill viruses and then dissipate into the air after application. All buildings must be informed of the correct disinfection procedures, hire qualified suppliers and correctly apply all regulations in the business continuity plans.
Author: Lucian Anghel, Fondator și CEO, Timepal Romania și Facilities Management Services