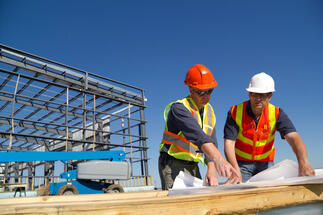 Engineering buildings saw a 20 percent hike, while non-residential buildings went up by 1.1 percent. The volume of residential buildings construction works decreased by 5.8 percent.
In December 2015 construction works increased by 8.8 percent (adjusted series) over December 2014, pushed by capital repairs (up 55.6 percent) and maintenance and repairs (up 4.2 percent). New constructions dropped slightly by 0.5 percent.
Engineering buildings saw a 34.4 percent hike. The volume of non-residential and residential buildings decreased by 20 and 4.7 percent, respectively.
As adjusted series, construction works advanced by 5.9 percent, aided by new constructions (up 41.1 percent), capital repairs (up 29.5 percent) and maintenances works (1.5 percent). As gross series there was a 28.4 percent increase. (source: business-review.eu)