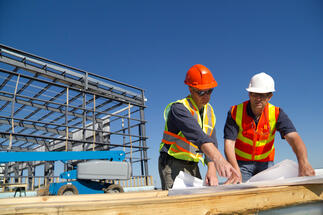 It was the biggest decline from October 2014, and it was due to the reduced activity in all construction categories, according to the National Statistics Institute (INS).
The work on residential buildings dropped by 2.8% compared to August 2015 whereas the work on non-residential buildings went down by 2.3%. As for engineering work (infrastructure), the work dropped by 7.1% year-on-year.
In July, construction work went up 1% over the same month in 2015, but the growth pace slowed down compared to the previous month. In the first eight months of the year, construction work advanced by 2% over the same period in 2015.
Last year construction work went up by 10.4% compared to 2014. (source: Romania-insider.com)