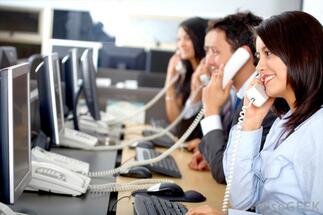 "Starting with June 1, outsourcing and contact center provider CCC inaugurates its second center in Romania, in Brasov. Beginning with 2007, CCC supplies complex call canter solutions for local and international brands in its office in Bucharest. Beginning right now, the company will recruit 100 employees for the new Brasov branch", according to a press release from the company.
CCC's first office opened in Bucharest in 2007 currently has 400 employees. Outside of advanced speakers of the foreign languages mentioned, the Austrian company is also looking to hire for its IT, human resources and financial departments.
"Right now we are building teams of German speakers and other International languages for our first international partner, an air-carrier of considerable weight that flies to over 150 destinations around the world. We're planning on expanding in the next months", Dana Waschk, human resources director, said.
After opening its new office in Brasov, CCC will supply customer service solutions from 13 branches in 8 countries and 28 different foreign languages. (source: business-review.eu)