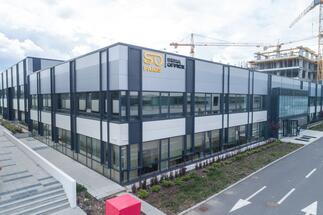 The new tenant took over the space in April 2020 and the headquarters became operational from the beginning of June 2020, for a period of 5 years.
The Paris building has a leasable area of 10,100 sqm arranged on the ground floor and first floor.
In recent years, River Development has delivered Class A office buildings with a total leasable area of 60,000 sqm, of which over 38,000 sqm in Sema Parc.
The first three buildings: Brussels, Paris and Berlin are already delivered. Among the tenants are: Bucharest Tribunal Civil Sections VI and VII, Brico Depot, ALTEN Romania, Studio Moderna, Trylon, PTC Eastern Europe, Mega Image, World Class Romania and others. (source: moneybuzz.ro)