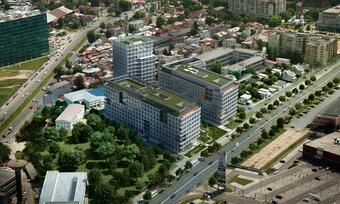 CertSIGN operates in the IT field and is present nationwide through the 6 headquarters and over 400 offices in the country.
The first building of the park, AFI Tech Park 1, was completed this year, with a total rental area of 22,000 sqm of A-class office space, located in the center of the city, near the Parliament Palace and Unirii Square.
After the completion of the three phases of the project, AFI Tech Park will be one of the most complex office projects in the area, offering 56,000 sqm of Class A office space in the two buildings on 8 floors and a 14-story tower. AFI Tech Park 1 received LEED Platinum green building pre-certification.
The transaction was brokered by Colliers International Romania. (source: wall-street.ro)