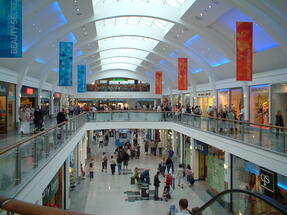 "One of the tendencies to be registered in the following years is tied to the renovation of the existing commercial centres.", said Luiza Moraru.
In Bucharest, Anchor Grup announced its plans for the modernization of both malls: Plaza Romania and Bucuresti Mall. Renovation works were also recently completed at Iris Titan Bucharest, now a second generation commercial centre.
Currently in Romania there are over 2.8 million sq. m modern commercial spaces. The new retail stock to be delivered in 2014 - 2016 exceeds 350,000 sq. m, with 194,000 sq. m scheduled for delivery in 2015.
These openings will lead to the commercial density growth from a current level of 139 sq. m to 158 sq. m per 1,000 inhabitants, according to the last study about the local commercial market, done by the real estate consultant CBRE. (source: wall-street.ro)