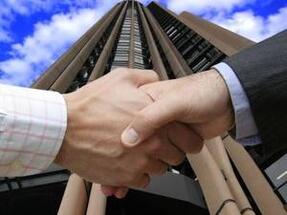 Overall, the 20 companies have rented approx. 360,000 sq. m, representing almost 20% of the modern office premises in Bucharest and they are paying annually rents of nearly EUR 60 million, according to ZF estimations.
For most of the developers in the office market the keyword for starting a new project in this period is "pre-lease", meaning the signing of a large lease before the effective start of the works, a step offering more security to the investment and increasing the chances to get bank financing.
In this process the most "hunted" are the large companies, which could occupy spaces exceeding 10,000 sq. m, but their number is relatively small, according to the above mentioned analyze, which identified 20 companies and banks of this size in Bucharest.
The biggest office tenant in Bucharest is the American group HP, occupying 32,000 sq. m in Novo Park and UpGround near Pipera metro station, paying an annual rent of approx. EUR 5 million, according to ZF estimations. The group has approx. 3,000 employees in Romania, most of them in the services centre Global E Business Operations Centre, and an annual turnover of nearly EUR 150 million in 2012, according to the data from the Ministry of Finance.
Petrom, the largest company in Romania, as well as BCR and BRD, the biggest banks, are not part of the tenants' top, considering the groups are carrying most of its operations in their owned buildings.
Currently in Bucharest there are approx. 300,000 sq. m of vacant offices, therefore the owners are fighting for attracting and maintaining the tenants. The most dynamic companies were and still are in the IT&C sector, players such as Oracle, IBM, Ericsson or Electronic Arts being some of the biggest tenants in Bucharest. (source: zf.ro)