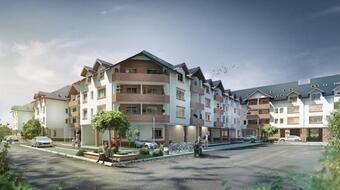 This is the largest residential investment carried out in Bucharest's District 5 this year, according to the company's representatives.
The complex, which has required an investment of EUR 10 million, is located in the Prelungirea Ghencea area. It will include over 200 apartments, as well as common areas for the future inhabitants.
The most expensive apartment in the compound will cost EUR 88,000. It has three rooms and a surface of 74 sqm. So far, the developer has sold 20% of the complex.
"This year we felt a good evolution of the residential market. If the trend remains positive in the coming years we will consider at least five new residential projects," said Cristian Mercioniu, New Residence General Manager. (source: Romania-insider.com)